Get to know Mike Monteiro
Dec 01, 2022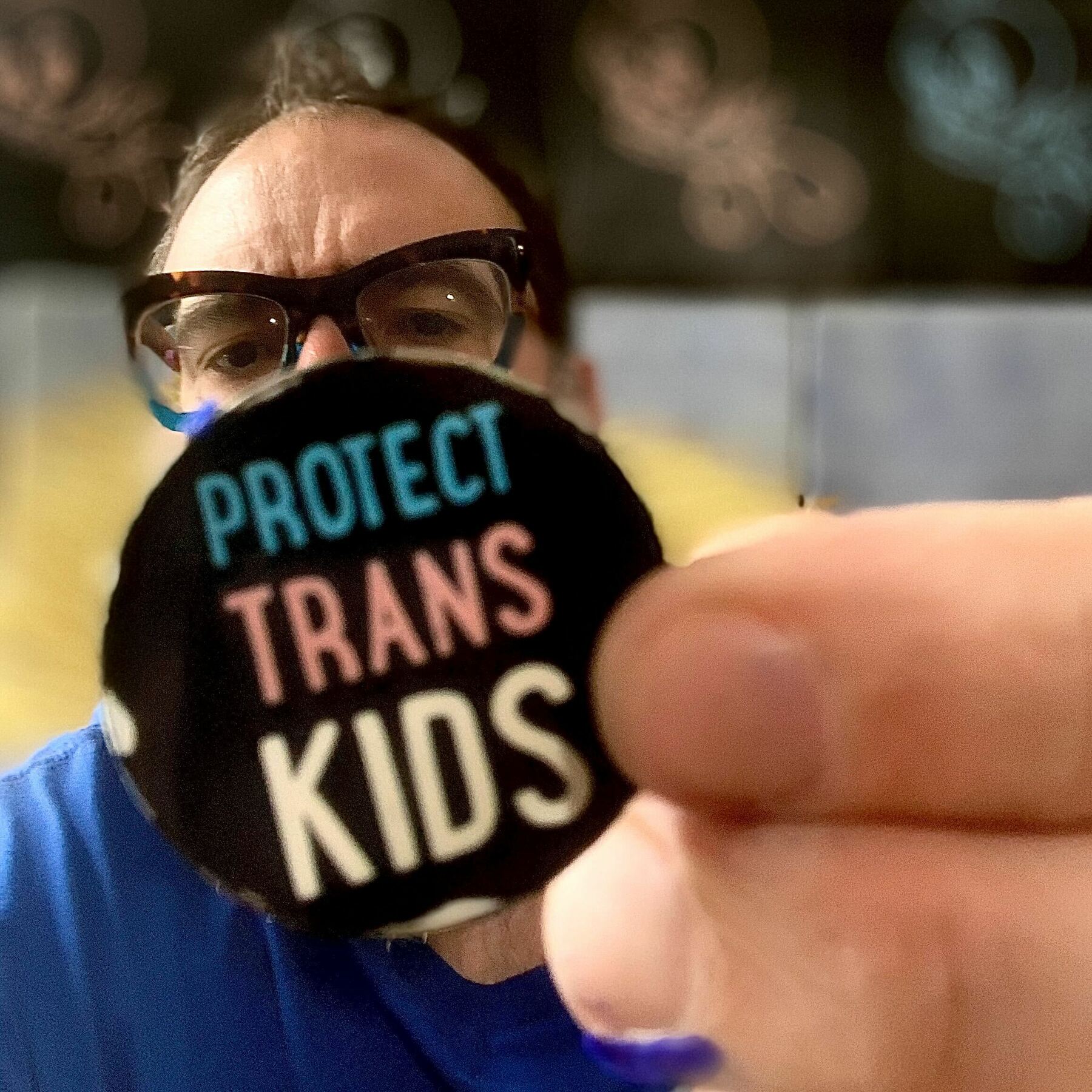 Meet Mike Monteiro
Up next in our Meet the Author series, we're getting to know Mike Monteiro—author of the *necessary* second edition of Design Is a Job. He tells us about how much joy he gets from riding his ebike, why painting ducks endlessly inspires him, and what it means to have an outdoor space at work.
ABA: What is your favorite thing about your workspace?
Mike Monteiro: We have a patio! During the pandemic we spent two years working from our tiny little apartment. We had no outdoor space. I was dying to just spend some time outside, without having to GO OUT, know what I mean? At one point I bought a beach chair and tried sitting out front. One of the neighbors came out to see if everything was ok. "Just sitting out here reading," I said. "Can't you do that inside?", she replied. It was maddening for someone who grew up with stoops and porches. When we finally decided to get a workspace again, we found a place that had a patio. I mean, it's tiny. But it fits two chairs. I love it so much.
ABA: What's the first thing you do every morning to start your day on the right foot?
MM: I wake up, make coffee, and wash the dishes. By the time the sink is clean, the coffee is ready and I've locked up my first victory of the day. Whatever else happens, no one can take that away.
ABA: What is your go-to source of inspiration when you're trying to get out of a creative rut?
MM: Ducks. I started painting again during the pandemic. And my rule is that if I can't think of anything else to paint, I paint a duck. While I'm painting the duck I'll usually come up with something else to paint. Sometimes it's just another duck. Either way, I've painted at least one duck and I haven't sat there stewing in my own juices wondering what I should be doing, because that always leads to misery. By the way, if you know anyone who wants to buy a duck painting, let me know. I have a lot.
ABA: Is there a fear or professional challenge that keeps you up at night? What is it?
MM: None. Look, I am old. I've lived longer than the majority of my ancestors. I've gone through all manner of rollercoasters. Emotional. Financial. Spiritual. Professional. Etc. Everyone currently reading this has survived one pandemic, some of us have survived two. Some of us survived Ronald Reagan, the Cold War, you get what I'm saying. And if I've learned one thing in all that time, it's that there is very, very little you can fix between the hours of midnight and 8 a.m. So go the fuck to sleep.
ABA: What tool, object, or ritual could you not live without to get you through a week?
MM: My bike. I got an ebike during the pandemic. I've always had an acoustic bike, but when you get older and thicker you tend to take it out a little less, which might explain the thicker part. But I basically spent the first year of the pandemic in my neighborhood, only going as far as I could walk. Public transit seemed terrifying and dangerous at the time. And we're not car people because we live in a city. Then I discovered ebikes, as did a lot of people, and all of a sudden I could ride anywhere I wanted. Distance, hills—nothing mattered. The ebike led to getting an art studio in a part of town that's pretty far from my house, and I get there in twenty minutes now.
ABA: Is there a piece of professional or life advice you've gotten that has always stuck with you? What is it?
MM: "Your anger is justified. Your targeting sucks."
Learn more about all our authors—check out the rest of our Meet the Author series!
Bundle & Save! 
Have you picked up your copy of Design Is a Job yet? Pair it with You're My Favorite Client and save 10% (15% when you buy paperbacks and ebooks)!